ABOUT
About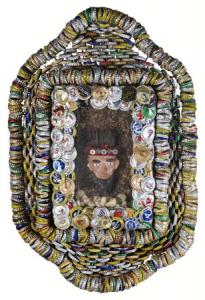 Martha Henry has been working in the art world since she graduated with an Art History degree from Columbia University. She founded her company, Martha Henry, Inc. Fine Art, in 1987 as an art advisory firm that handles all aspects of the art business: appraisals; sales; curating exhibitions for national and international galleries, universities, and museums; project management; writing; collection management, and consulting with collectors, museums and artists. The firm can locate artwork in the primary as well as secondary art markets for private, corporate and museum collections as well as fellow art dealers.

Some of the institutions that MHIFA has placed artwork include: Flint Institute of Art, MI; Mott-Warsh Collection, Flint, MI; High Museum of Art, Atlanta, GA; Baltimore Museum of Art, MD; Delaware Art Museum, Wilmington, DE; Philadelphia Museum of Art, PA; Museum of Biblical Art, Dallas, TX; Snite Museum of Art, Notre Dame, IN; Achenbach Foundation for Graphic Arts, San Francisco, CA; Worcester Art Museum, MA; Butler Institute of American Art, Youngstown, OH; and Yale University Art Gallery, New Haven, CT.

MHIFA has a special emphasis on African-American masterworks from the 19th century to the present; American 1950's and 1960's Figurative Expressionism; the School of Hans Hofmann; Self-Taught, Outsider and Folk Art; and Contemporary and Emerging Art. We maintain a large inventory of artists from all areas, and we are always looking to add more. We have curated and organized several museum and gallery shows on the figurative legacy of Hans Hofmann as well as Self-Taught and Folk Art. Since 1996, we have exhibited annually at various art fairs around the U.S. including the National Black Fine Art Show, Embrace, Art Hamptons and Verge.

MHIFA appraises art for insurance, damage and loss, estate tax and charitable gift purposes. Martha Henry is USPAP qualified through July 2016 and she is a candidate for certification with the Appraisers Association of America. Please contact us for information about our appraisal services.

Martha Henry also works as a curator and project manager of exhibitions traveling to museums and university galleries throughout the U.S. and internationally. Catalogs are usually produced in conjunction with these shows. She organized the tour of "Art from the Inside: Paño Drawings by Chicano Prisoners", a show of 120 ball point pen drawings on handkerchiefs by Texas inmates. A 56 page illustrated in color catalog written by Ms. Henry accompanied the show and is available for purchase. In 2011, she co-curated "Pairings: Gandy Brodie/Bob Thompson: The Ecstasy of Influence", an exhibition about the painterly relationship of the artists during the summer of 1958 in Provincetown. Roberta Smith of The New York Times reviewed described the show as "sweet and unusual". She co-curated "Bob Thompson Drawings" with SHFAP, NYC in 2011 accompanied by an illustrated catalog with text by Hettie Jones. Ms. Henry was guest curator and project manager for the American Folk Art Museum and Ford Foundation sponsored show, "The Roots of the Spirit" - installations by Lonnie Holley, Charlie Lucas, Mr. Imagination and Kevin Sampson during the 54th Venice Biennale in 2011. The Wiegand Gallery, Notre Dame de Namur University, Belmont, CA hosted "The Roots of the Spirit" in Fall 2014, accompanied by a catalog. Ms. Henry curated a retrospective exhibition "Welcome to the World of Mr. Imagination" for Intuit: The Center for Intuitive and Outsider Art, Chicago, IL, January - May 2015 with an illustrated catalog.

Upcoming exhibitions include a Chicano prison art show for Old Dominion University, Norfolk, VA in October 2015.

She is available for lectures and has spoken at the American Folk Art Museum, NY and at El Museo del Barrio, NY as part of the education program at the Outsider Art Fair, NY in 2012. Subjects include "Art from the Inside: Paño Drawings by Chicano Prisoners", and "The Roots of the Spirit", an account of four Self Taught artists in Venice during the Biennale.

MHIFA has expanded its advisory services to provide artist development in one on one counseling sessions. Some of the topics include: portfolio and website organization; how to get into a gallery; artist/dealer relationships; how to price your work; organizing a museum show; and others. She has frequently participated in Re-Source, sponsored by the Newark Arts Council and has advised the non-profit contemporary arts organization, Aljira.

Martha Henry was an associate project manager for public and corporate art commissions with Suzanne Randolph Fine Art. She assisted SRFA in all phases of running public art competitions including researching artists; writing proposals and fund raising brochures; giving slide show presentations; and acting as a liaison between the artist and client. She is a founding member of the Art Program at the Maria Fareri Children's Hospital, Westchester Medical Center, Valhalla, NY. She worked on a public sculpture competition for the Jackie Robinson/Peewee Reese Commemorative Sculpture at KeySpan Park, Coney Island, NY for the City of New York Public/Private Initiative during Mayor Rudolph Giuliani's administration and assisted in a sculpture competition for a memorial to the victims of 9/11 for American Express Corporation, NY. Her last project with SRFA was a public sculpture competition honoring the Korean War veterans at Kissena Park, Queens, NY and a Vietnam War Memorial in Queens, NY.

Martha Henry co-directed Slate Gallery (www.slategallery.com), a contemporary art gallery located in Williamsburg, Brooklyn from 2006 through 2010. In 2007 she co-founded Urban Art Projects (www.uaprojects.org), a 501(3)c non-profit corporation, whose projects included PERFORM WILLIAMSBURG 2009, a one day performing arts and video festival, East River State Park, Williamsburg, Brooklyn, NY and the Williamsburg Waterfront Sculpture Exhibition 2010, East River State Park, Brooklyn, NY which featured internationally renowned street artist, Swoon. She stepped down as Co- Executive Director in 2011.

Other professional memberships include American Association of Museums.